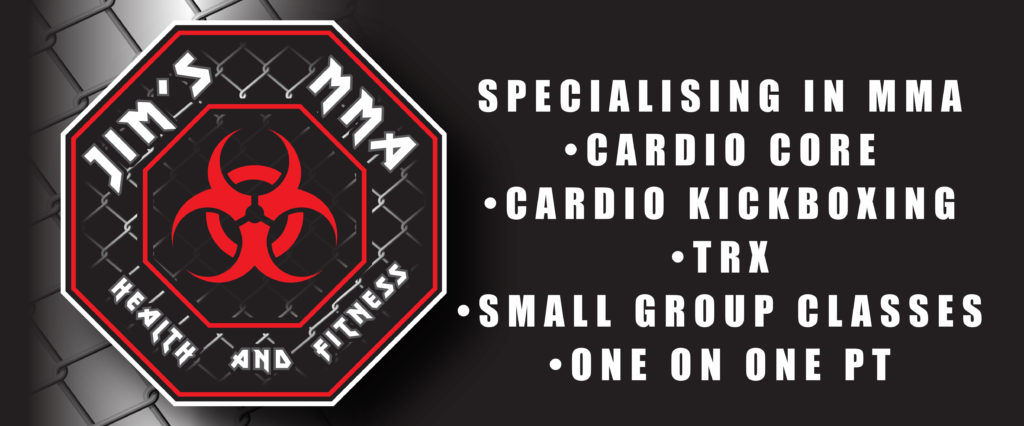 The Mixed Martial Arts techniques to your fitness
We are specialised in MMA (Mixed Martial Arts), BJJ (Brazilian Jiu-Jitsu), Women's Self Defense, Cardio Core, Cardio Kick Boxing, TRX, Small Group Fitness, Boot Camps, PT's, Corporate Group Training, Punch fit – Train the Trainer courses, weapons training and MMA Cubs – Bully Proof Program all dedicated to the martial arts belief of discipline and respect.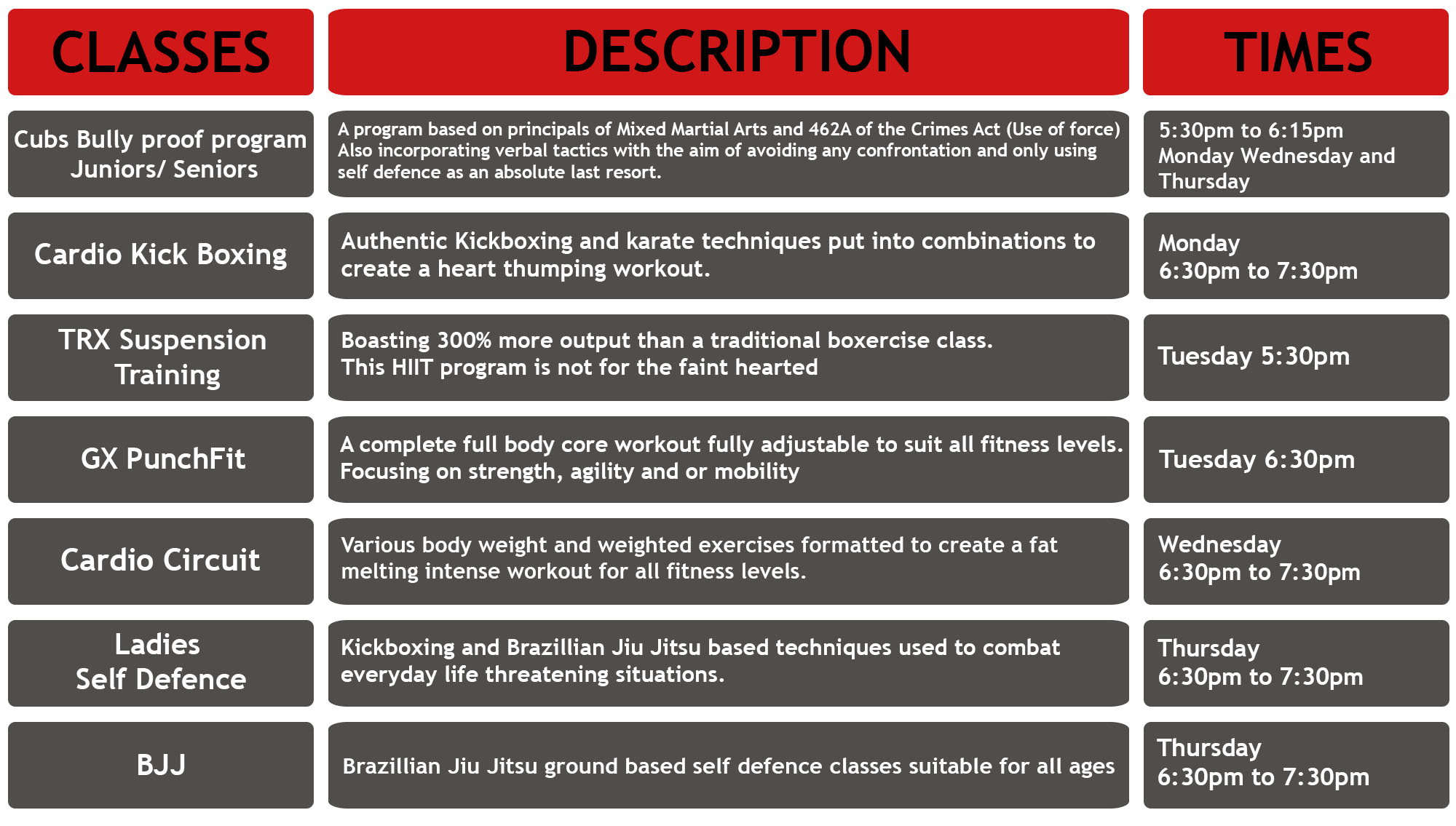 For a stronger and better you
The focus of Jim's MMA Health and Fitness programs is to provide students with the highest quality martial arts instruction available, in a safe and positive learning environment that people of all ages can enjoy.  Jim O'Donnell, a high ranking instructor, will combine excellent student instructor ratios with state of the art training facilities.  Instructor Jim O'Donnell is a graduate of an instructor/personal trainer program that represents 10 years of research and development.  He is with students every step of the way to help them reach their individual goals (and maybe even reach some new goals they've never before thought possible).
Jim's MMA Health and Fitness is a value-priced fitness business serving its customers in our community by providing fitness programs for a variety of purposes, ranging from basic martial arts to self-defence, to esteem and life skills building, and more.  Jim's MMA Health and Fitness plan to enhance its programs as it expands, developing new programs to ensure the students have as much access to the different aspects of fitness as possible. 
The art of self-defence is becoming more and more popular with the young and older members of our community and in general Australia as bullying whether in schools or workplaces have become a reality.  Jim's MMA Health and Fitness teach self-defence techniques through our MMA Cubs – Bully Proof Program and the adults Self Defense class.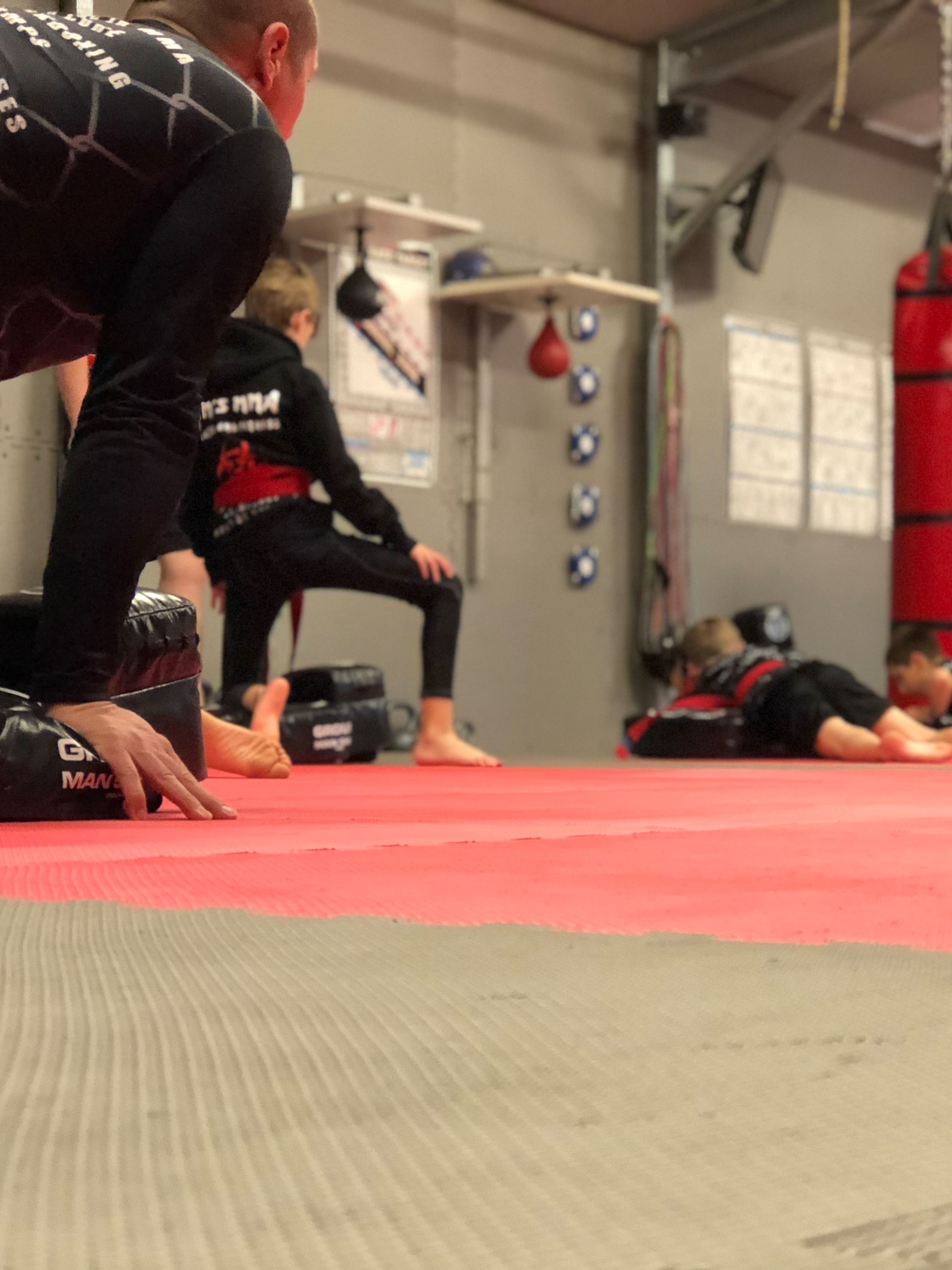 Pearlesque Beauty is managed and owned by Belinda O'Donnell. She specialises in all-female waxing, makeup, hydro/aqua dermabrasion, tinting, gel nails and toe nails.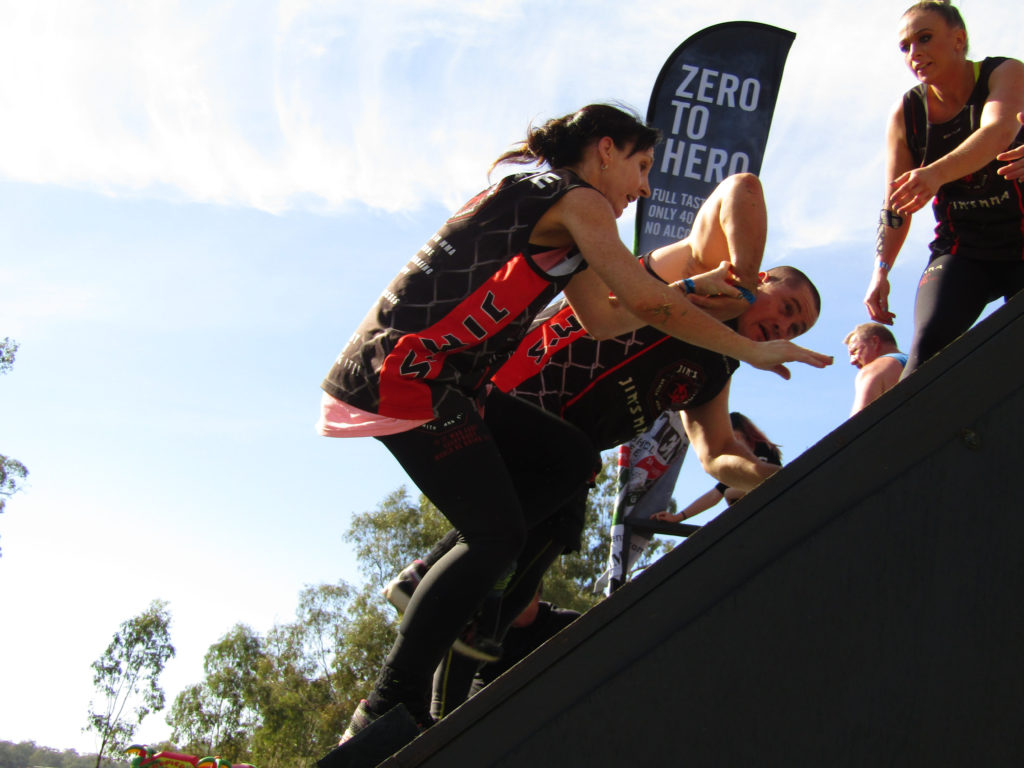 Other Services
We also offer different services:
Boot Camps
Training preparation for Obstacle Course Races
Corporate training packages
Ladies Self Defence Package
Personal Training
Accredited PUNCH FIT Instructional courses for Personal Trainers